Check out the latest sales and promotions with our partners:
B&Q SALE
B&Q currently have a few select items in their Bathroom Clearance Sale – just click on the link and you'll be directed to the sale
---
URBANARA SALE
And our affiliate partner Urbanara also have some rather fab bath robes on sale – check them out, just click on the link.
---
CLICK BASIN SALE

If you haven't checked our affiliate partners Clickbasin, now would be a great time to do so.  With a clearance sale on bathroom products of all shapes and sizes this is the best time to shop for your new bathroom refit, or upgrade – just click on the link to see what bargains you can find.
---
THE TOWEL SHOP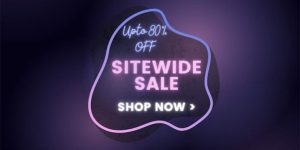 If it's bathroom towels you are looking for to complete your new bathroom upgrade then The Towel Shop is the place to go.  Huge savings on loads of different products.  Just click on the link and you'll be redirected to our affiliate partner, The Towel Shop.