Bathrooms Plus features an authoritative collection of articles, resources, and information about bathrooms. Whether you designing or redecorating, chances are, you will find the help and information here.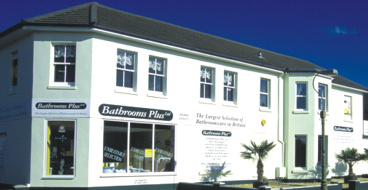 History of Bplus
Bathrooms Plus originally launched in September 1998 with just 40 displays.  Growing to over 140 displays featuring a large selection of bathroom products it soon became one of the top designer bathroom suppliers in the South of England.
As the World Wide Web became a more prominent driving force, not only in sales but for visitors to locate a larger range of products at more competitive prices, Bathrooms Plus Online was created, and building upon our expertise we designed an online bathroom showroom featuring a wide selection of handpicked products that range from complete bathroom suites by premiere bathroom designers and manufacturers to bathroom and shower accessories.
Not just the bathroom hardware
Bathrooms Plus doesn't just provide hardware for bathrooms, we also feature a large range of designer bathroom furnishings that include bath towels and robes from name brands such as Missoni, Cath Kidston, Hugo Boss, and Selfridges, as well as bath, shower, and body products from a whole score of other well-known skin-care product labels. We hope you enjoy your visit and that you will return often to review the latest product additions.  You may also subscribe to our blog where we'll keep you updated on all that's new and exciting in the world of bathrooms and bathroom accessories, and of course noteworthy sales!